JOAN E. LINCOLN
MOM
Entrepreneur
Fashion Stylist
Radio Personality on WARM 101.3
Writer for Rochester Woman Magazine Fashion Forward Column
Speaker: Empowering Women
Consultant for Women's Image and Makeup Application
Event Planner
A mother of 3 beautiful daughters, Joan hails from the Finger Lakes area. A Rochesterian for the past 36 years, Joan has come from in front of the camera lens to behind the scenes and 'painted' Upstate N.Y. woman more beautiful for more than a decade. Working for NYC-industry giant Trish McEvoy Cosmetics, Joan became a sought-after makeup artist in the region over the past 20 years. Semi-retired from the makeup industry presently, has allowed her to focus on becoming an entrepreneur, and launch 3 small businesses. Her accomplishments have always focused on female-based retail, marketing and event planning careers.

Thursday, November 9th 2017
Audio clip: Adobe Flash Player (version 9 or above) is required to play this audio clip. Download the latest version here. You also need to have JavaScript enabled in your browser.
Michelle Obama's sleeveless dresses. Hillary Clinton's pantsuits. Laura Bush's sleek but soft pixie cut. Our recent First Ladies have created styles to suit themselves, and inspired thousands of American women to follow suit.But not many people know that our First Ladies of yesteryear made even bigger splashes with their fashion choices. They were famous (and sometimes infamous) for their lavish outfits, their quirky styles or simply for being daring and fashion-forward.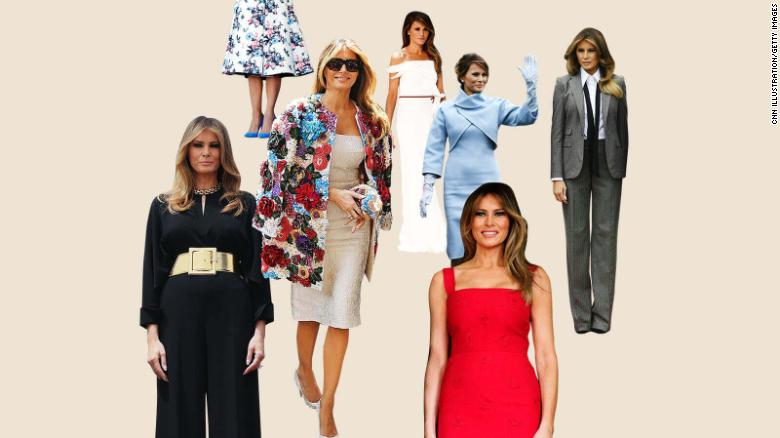 Some First Ladies have chosen to support their husbands' agendas through their couture. Others have forged their own separate identities through their choices in clothes and haircuts. But all have used fashion to tell their own fascinating stories. (Borrowed Quote): "Michelle Obama used her personal style to amplify her policy agenda and connect with average Americans," "Mrs. Trump dresses beautifully and, for the most part, appropriately for the occasion — save for a few questionable stiletto moments."
I have enjoyed our FLOTUS and her incredible sense of style … she's not my favorite FLOTUS to date, however she and her stylists definitely reach for the extreme and unusual, for me that's exciting to watch!
Go live life with style & flair…with Panache!!!
~Joan E. Lincoln~