JOAN E. LINCOLN
MOM
Entrepreneur
Fashion Stylist
Radio Personality on WARM 101.3
Writer for Rochester Woman Magazine Fashion Forward Column
Speaker: Empowering Women
Consultant for Women's Image and Makeup Application
Event Planner
A mother of 3 beautiful daughters, Joan hails from the Finger Lakes area. A Rochesterian for the past 36 years, Joan has come from in front of the camera lens to behind the scenes and 'painted' Upstate N.Y. woman more beautiful for more than a decade. Working for NYC-industry giant Trish McEvoy Cosmetics, Joan became a sought-after makeup artist in the region over the past 20 years. Semi-retired from the makeup industry presently, has allowed her to focus on becoming an entrepreneur, and launch 3 small businesses. Her accomplishments have always focused on female-based retail, marketing and event planning careers.

April 13th, 2017
Audio clip: Adobe Flash Player (version 9 or above) is required to play this audio clip. Download the latest version here. You also need to have JavaScript enabled in your browser.
Hello Spring…"When is it "ok" to wear linen?" Typically, linen is regarded as a summer fabric.
Linen is a very popular, versatile fabric that never goes out of style. This natural fabric is known for its comfort. It allows the body to breathe, and so linen is especially popular in warm climates. With the proper care, linen can be a timelessly stylish wardrobe staple.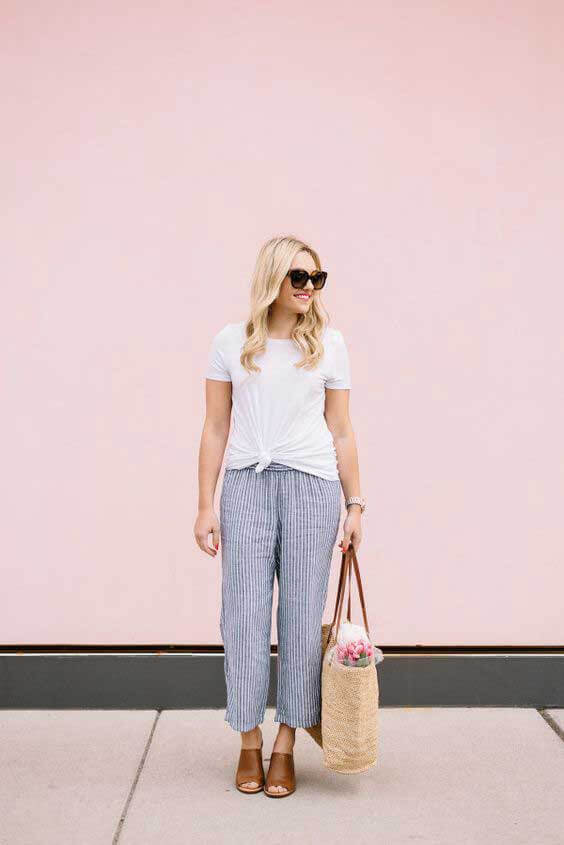 Linen is a natural fabric made from the fibers of the flax plant. Linen is a favorite fabric of some top designers. Also popular are blended fabrics made from linen combined with other materials, such as cotton, wool, silk, or synthetic fibers.
From the business suit to the little black evening dress to casual resort wear, linen is at home in virtually any setting. You can dress it up or dress it down with some simple accessories. Pair up your linen pants with a cashmere sweater in the fall, a silk blouse in the spring, or a cotton tee in summer. In some cases linen can go from office to evening effortlessly.
Some people avoid linen clothing because of its tendency to wrinkle very easily when worn. These days, some linen clothing manufacturers use a special finish on the linen that reduces wrinkling.
I say, Bring on Sunny & 75 … and summertime clothing!!!
Put a little style & flair in your life…with Panache!!!
~Joan E. Lincoln~